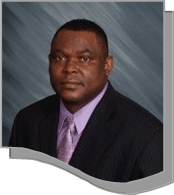 …From the Pastor's Desk – May Edition
"There came unto him a woman having an alabaster box of very precious ointment, and poured it on his head, as he sat at meat"- Matthew 26:7.
It is my pleasure and privilege to welcome you to the month of May, 2017, the women's month. A time to celebrate womanhood and motherhood and the Grace of God upon their lives. Theme: "A Life of Worship"
All of creations were created to worship the God that created them (Rev. 4:11). Worship of our creator is doing His Will in total obedience, even when it is difficult. In Worship, your desire is to please your creator and not to gratify the flesh. The woman was created to be a help meet for the man (Genesis 2:18). When the woman honors her creator by doing what she was created to do, she is ultimately rendering sincere worship to Him. The woman with the Alabaster box of expensive ointment gives us a clear picture of what true worship is all about. This box was the most valuable thing that she had and she gave it all to the Lord. A life of worship is a life of sacrifice, going above and beyond for the Lord in your families, relation- ships, business, places of employment etc. Especially, when everything in the natural does not align with your expectations, but against all odds, you press on to please your creator. We can learn so much from the story of the woman with the alabaster box. She recognized who Jesus was to her and that there were no limits on what she was willing to give to Jesus. She knew that Jesus was the Savior; she gave what she had; she offered her- self to the Lord as an act of worship.
The Lord gave honor to this woman, and spoke freedom into her life when he said, "thy sins are forgiven". He also told her, "thy faith hath saved thee; go in peace." She came in binding with the past that needed to be for- given and healed. She left free and no longer bound to the past that she was held captive to. The Lord forgave her because of her willingness to give herself completely to the Lord. My prayer is that as you read this, you would go the extra mile for the Lord in whatever sphere of influence that He has graciously located you. And that you will be encouraged to go deeper and higher, to become more intimate with Jesus. May the Lord bless you, keep you, and draw you closer to the love of Jesus. Shalom!