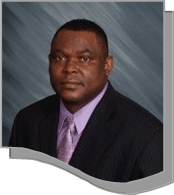 From the Pastor's Desk – A LIFE OF WORSHIP
Psalm 27:4,
"One thing have I desired of the Lord , that will I seek after; that I may dwell in the house of the Lord all the days of my life, to behold the beauty of the Lord , and to enquire in his temple"
It is my pleasure and privilege to welcome you to the month of June, 2017, the men's month. A time to celebrate Men & Fathers and the Grace of God upon their lives.
Theme: "A Life of Worship"
A life of worship is a lifestyle of doing all things to the glory of God. A lifestyle of pleasing God in where ever He has graciously located us. Be it in our biological & Church Family, in the market place, in our relationships etc.
A Life of Worship therefore, is a life of Faith, since a life of worship is about pleasing God. And the Bible tells us in Hebrews 11:6, "But without faith it is impossible to please him : ……"
Whenever we make up our mind to live or walk by Faith, we have embarked on a life of worship.
A life of Worship can only be sustained in the Presence of the Lord. We must therefore, desire the presence of the
Lord more than any other presence and He will help you to live a life of worship.(John 15:5)
*A Life of Worship cannot be sustained without a life of Holiness. A life of Holiness keeps God in our affairs and as long God is divinely involved with us, the Grace to live a life of worship will be available to us.
A Life of Worship is a life of Sacrifice. Going above and beyond for the Lord in your families, relationships, business, places of employment etc. Especially, when everything in the natural does not align with your expectations, but against all odds, you press on to please your creator.
*Finally, a Life of Worship is encouraged by Divine Rest. Divine Rest is God giving you a break from whatever is threatening your life of worship. What ever is making people to say where is your God? Be it spiritual, emotional, mental, physical, financial or material etc.
My prayer is that as you read this, the Almighty God will give you Divine Rest on every side, so that you will be motivated to go the extra mile for Him in wherever sphere of influence that He has graciously located you.
May the Lord bless you, keep you, and draw you closer to the love of Jesus. Shalom!